LED-display Digitale druktransmitter
Beschrijving
BP93420IIC / Ⅲ Digitale druktransmitter gebruikt de piëzoresistieve, met olie gevulde sensor uit de HT19-reeks als het signaalmeetelement. Kan het sensorsignaal omzetten in een standaarduitgangssignaal. LED-display Digitale druksensor is integratie van output en display.

Alle producten door middel van componenten en halffabrikaten testen, afgewerkte producten burn-in screening, zijn met stabiele en betrouwbare prestaties. Heb sterke anti-interferentieprestaties , kan in ruwe milieuvoorwaarden voor lange termijn werken.
Voorzien zijn van
² Breed bereik, gegoten aluminium en explosieveilige behuizing,
² verschillende drukpoort
² Diverse uitgangssignalen, scène instelbaar
² Meerdere beveiligingen, sterke anti-interferentiemogelijkheden.
² Markering: ExiaIICT6.
Toepassing
² Compatibel met 316LSS, niet-corrosieve gassen en vloeistoffen.
² Speciaal gebruik in barre omstandigheden
Specificatie
n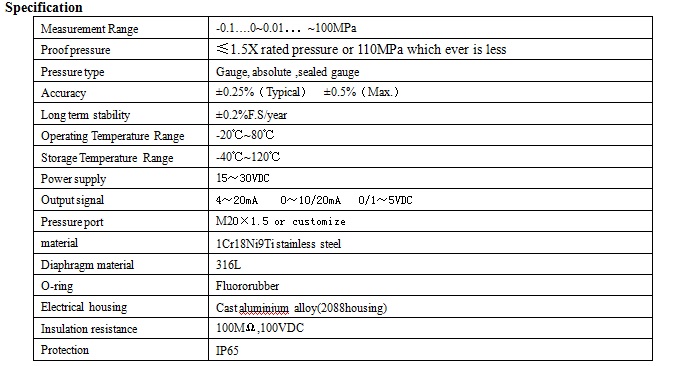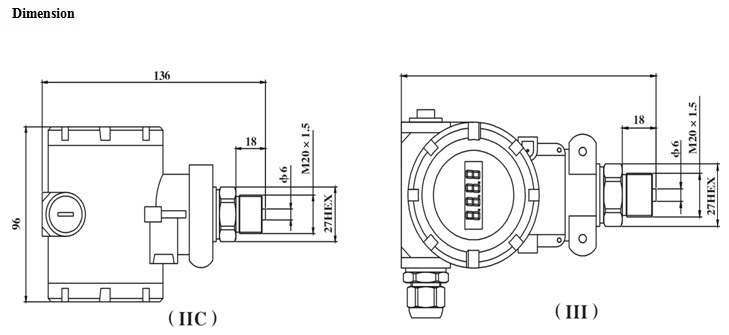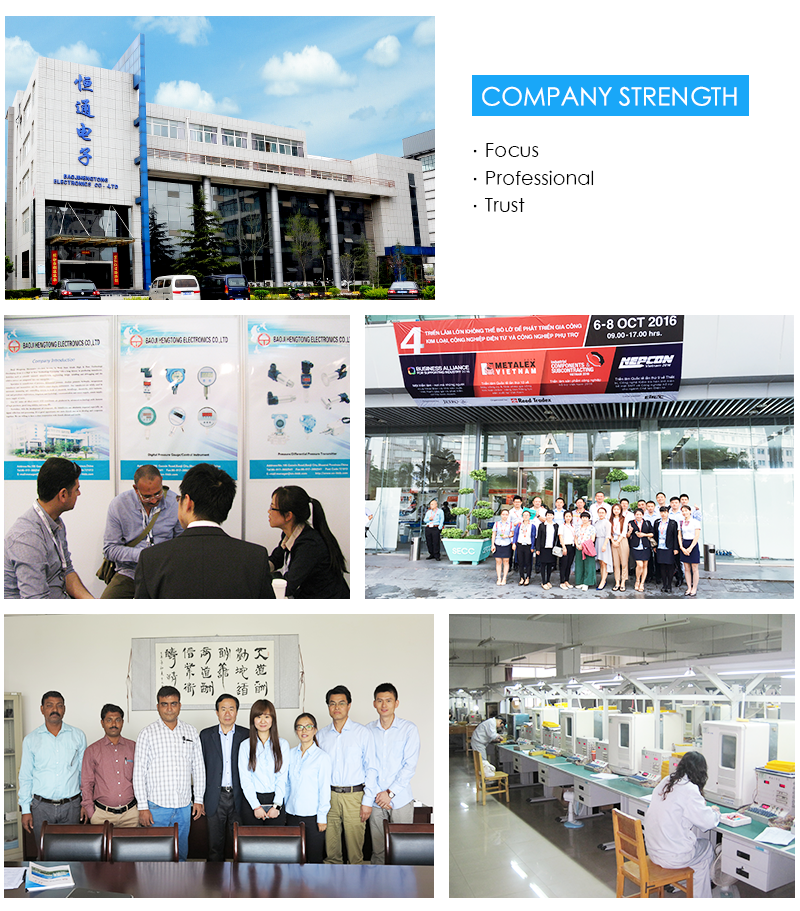 Bedrijfsprofiel
Baoji Hengtong Electronics Co., Ltd, zoekt locaties in Baoji State Grade High & New Technology Developing Zone, is een High & New Technology Enterprise met een lange geschiedenis in het produceren van transducers. Activiteiten zoals wetenschappelijk onderzoek, productie, engineeringontwerp, installatie en debugging en de relatieve service zijn geïntegreerd in één onderneming.
Gespecialiseerd in de productie van druk, drukverschil, absolute druk, hydraulisch, temperatuurtransducers en transmitters en de relatieve slimme display-instrumenten. Onze transducers worden wild gebruikt in automatische meet- en regelsystemen op het gebied van chemie, metallurgie, elektriciteit, luchtvaart, exploitatie van kolen en petroleum, irrigatie en hydrologie, communicatie en watervoorziening, stoomtoevoer, warme toevoer van de stad.
Onze HT-serie met olie gevulde sensoren met membraan worden geproduceerd met geavanceerde technologie, met kenmerken van hoge precisie, goede lange stabiliteit en een lange levensduur.
Tegenwoordig, met de ontwikkeling van de computer, zijn de transducers absoluut vereist, vooral bij het verzamelen en verwerken van signalen. Het is een goede gelegenheid voor meer vrienden en ons om samen te ontwikkelen en samen te werken. We zijn bereid om een ​​nauwe samenwerking te hebben met vrienden in het buitenland en binnen.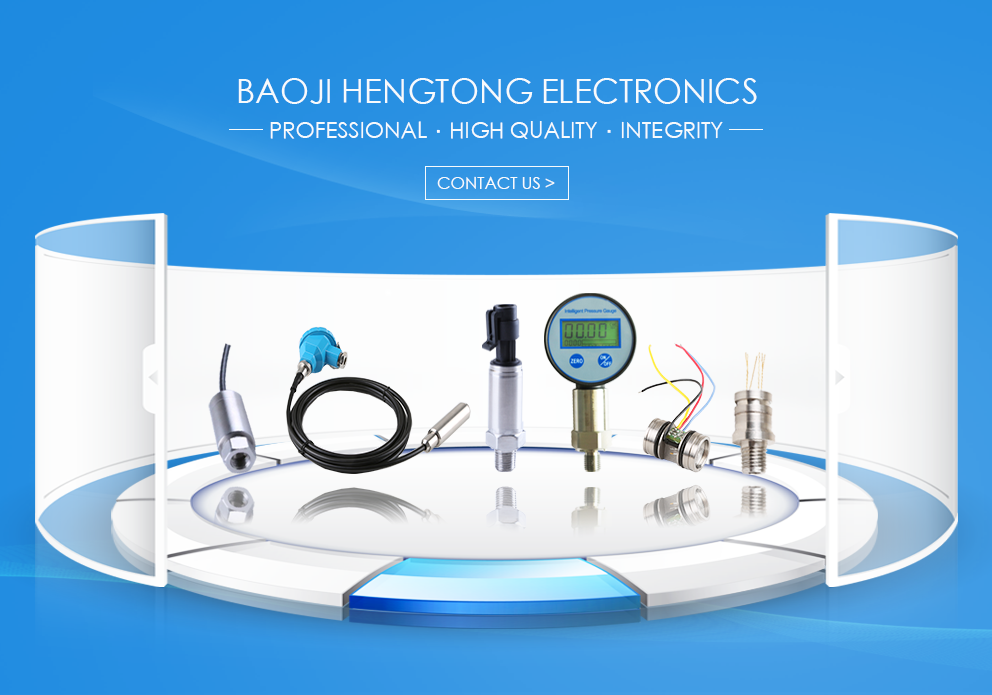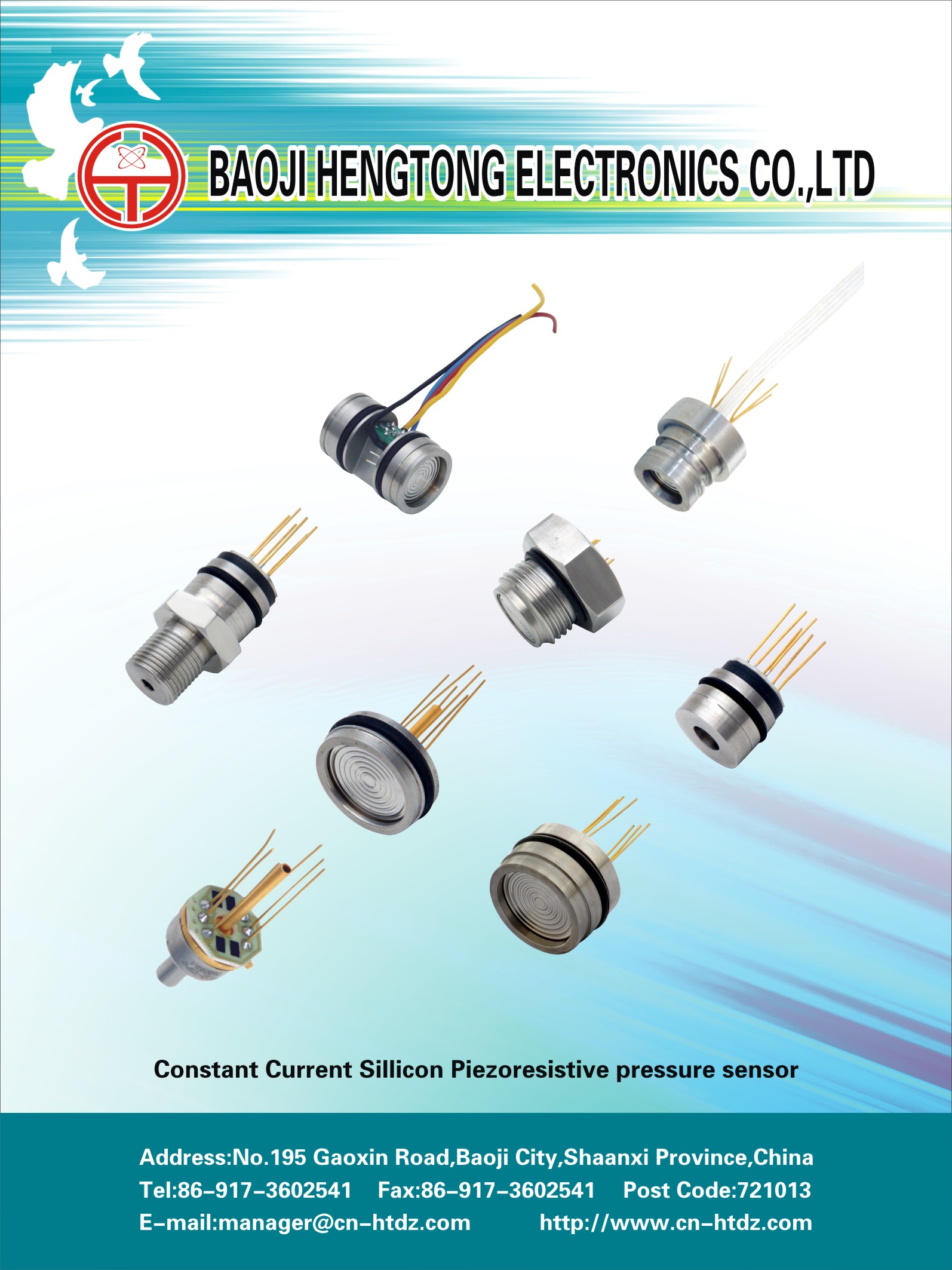 Q & A
Q1: Areyou manufactrade bedrijf?
A1: wij zijn manufactrader met meer dan 22 jaar ervaring
Q2: aangepast product
A2: we bieden OEM- en Custom-Design-services.
Q3: Quality Quarantee
A3: onze producten hebben een beperkte garantie van 12 tot 18 maanden vanaf de datum van verzending naar de oorspronkelijke koper. Hengtong zal defecte producten vervangen of repareren
gratis. Deze garantie is niet van toepassing op eenheden die zijn gewijzigd, misbruikt of verwaarloosd.
Q4: Verzending & Verpakking
A4: producten zijn over het algemeen verzonden door internationale Express inclusief UPS, FedEx, DHL en INT voor prepaid, ook kan uw zending account gebruiken om
verzamelen, standaard export verpakkingen, inclusief inspectiecertificering.
Vraag 5: Neem contact op met ons
A5: We hebben een actief en ervaren verkoopteam dat u van dienst is op het gebied van technische kwesties en zakelijke problemen. Laat ons een bericht achter of klik op de online service.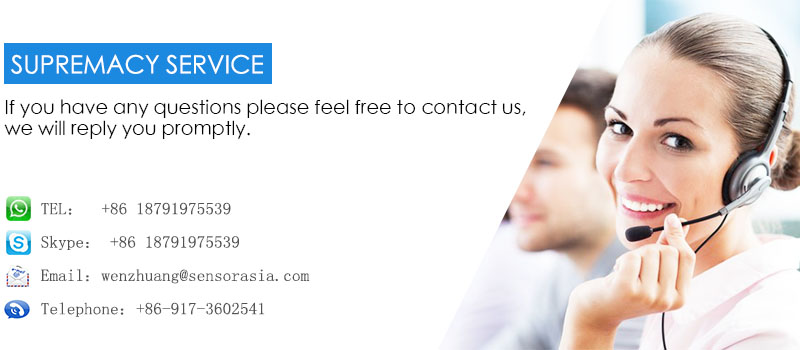 Product Categorie : Digitale manometer